Welcome to Paramythi Hall
How did we get to date?
Photos of our Halls
What our customers say about us.
The "play" area
Ladies and gentlemen, thank you for your visit to Paramythi. The fairy tale changes its mode of operation after 22 years of operation and due to the situation with the coronavirus pandemic.It adapts and complies based on the respective health rules and offers its services exclusively at private parties and every Friday, the day of Theater and creative employment.According to the health rules, the dance is accepted only and strictly vaccinated and for children the demonstration of the corresponding certificate is valid.
Browse the entire website and through the alternative activities offered by our space you will discover the innovative difference we have with the other spaces, which offer fun for the child in Athens.We are the only place in the world that offers a spectacle of high standards in children's parties or our events and services in general, are characterized by quality with a felt Love & Respect we have for the child.Note: This site is child friendly and easy to use. See her with him.
Reserve your seat
Our story...
"Paramythi"
"Fairy tale"An alternative proposal that did not arise by chance in our lives ....

In 1981-1982 I completed and completed my training as Team Leader - Leader in a school of the Ministry of Education. I worked in camps for two summers. My main profession in which I worked for several years was assistant microbiologist. In 1991 & 1992 I had my 2 children & at the same time I worked in sales. In 1997 I traveled to America and there I visited Orlando Disney.
This was the trigger for the first internal concern-search.
On June 1, 1999 (18 years ago) I was given the opportunity to externalize this "creative child" (who was well hidden inside me!), Combined with the energy and enthusiasm that defines it and I made the first one for the season of, themed playground with the main feature of a timeless castle!In 2001, with the help of the educators who worked at Paramythi, we created with love, tenderness and emphasis on the CHILD, small theatrical solo acts, which we present since then, at our parties and events.
Searches, variations and impressive results have never ceased to be our top priority. Business trips to Europe and America and the collection of ideas through watching shows in the largest parks, contributed to the creation of 25 theatrical performances-shows that everyone can join in their parties or attend our seasonal events.
In these 18 years we have received over 200,000 children spectators and we have held about 5000 parties and 90 corporate events with visitors from all over Athens.
On the occasion of the above description, I would like to personally thank all the parents who honored and supported us with their presence, all these years.
Rest assured that the appreciation for your support is unlimited and consequently non-negotiable the continuous maintenance of the quality of the services we offer, that is, a clean, healthy original and safe, space, the "Fairy Tale".
2017 with the great experience we have gained and the completion of the technical infrastructure required, we are ready for our development through a franchise.
2020 the pandemic came and unfortunately things changed. A new era that changes the psychology of parents and children are deprived of the great joy that the playground offers.
2021 begins the return to normalcy, with many difficulties in adapting to the new era. Protocols, commitments do not leave us free to offer the entertainment we have known so far.
We have an obligation to adapt to this whole situation with the forces at our disposal.Stay tuned and we will have announcements soon.Yours sincerely
Yannis Kyriakides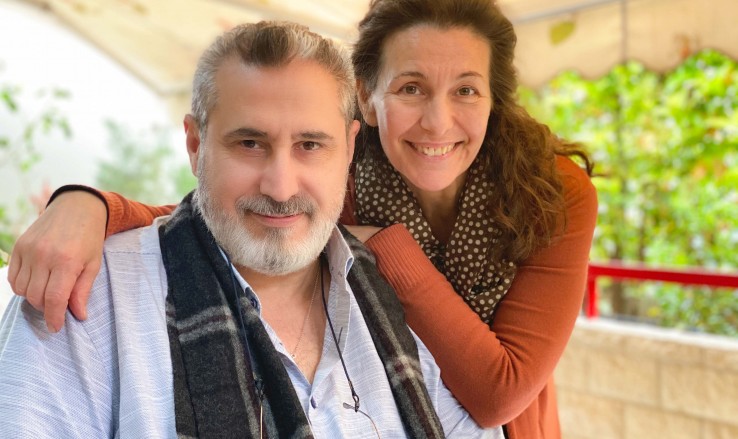 A timeless castle in N. Ionia, Attica
Click on a photo and press left to right to see them all.
All the comments are real and copied from our guest book
Everything was great, very nice environment, impeccable service

Smiling faces and courtesy above all, thank you.
That best we have seen at a kids` party

thanks for all
It was magical exactly as it was 10 years ago,

with our first child ... ARIS M.
I threw myself into a sea of happiness through my daughter`s surprised eyes

I danced, I played, I sang, I saw happily smiling children`s faces. I came from Vari to make my daughter`s birthday as unique as possible and i succeeded in giving my daughter the sweetest experience of her life so far.
As always you are top in party quality & value all children. !!

Congratulations 7 consecutive parties for my 2 children.
It was fantastic, special, the best.

Themistocles` friends left excited, asking their parents to do their party here. The venue is special and different, the staff is wonderful and deal with children in various games and activities. It was great! Well done.
We had a great time! The event

was exciting. Both kids and parents enjoyed it Thank you very much.
Very interesting celebration with kind and willing staff

An imaginative celebration that will be printed in our memories for a long time.
Thank you very much for your wonderful service and your courtesy !!!

We will definitely make our birthday here again. Keep up the team work to continue being effective.
I had a good time.! thanks for all.!

It was as we agreed. See you.
It was the first time we celebrated our son`s birthday in Athens

I really liked that there was constantly a girl next to our children and take care of them. For us it was a great surprise to see the illuminated frame with the handwritten wishes. Very impressive. I thank you all because this day was emotionally charged and for a while I was able to leave every day`s problems aside.
We have no words ....

The party of our little Stratis was actually much more than what we anticipated when you first presented us your services. You are all courteous and very cooperative. All of us, kids and parents alike experienced a true fairy tale and one of the most special parties of our lives. Our little children were overwhelmed and everyone was excited. Thank you for everything.
From such wonderful People

we would not expect anything less that everything our daughter lived! It was something from within you and your infinite love for children. Let God give you strength to continue your work
Alexander`s party

It will be unforgettable to us and our guests. It was more than wonderful! Congratulations on professionalism, cleanliness, food and shows. We`ll meet again next year!
Nice place

People with fantasy and smile !!! Everything was excellent! Thank you very much!
The parties at Paramythi playground are magical

There is no other place with such shows, service and quality. Children feel and are the protagonists!
Once again we thank you very much

For the seventh consecutive year, we came from Aulida to celebrate the birthday of our child. What you offer to our children is priceless !!! We had a wonderful time!! We will definitely be back! You are the best!!!
The "play" area in action
There is always a certified pedagogue in the playground.  Depending on the number of children we might have more than 1 pedagogues. Our educators are trained to properly supervise children in the "play" area and to engage them in group games. Group games are based on the age of the children.